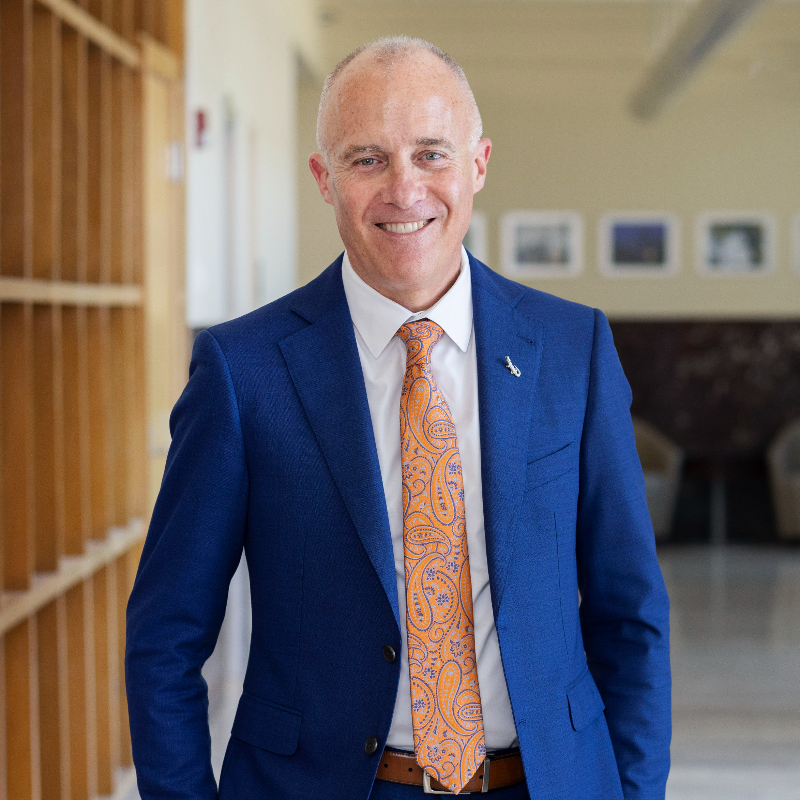 Interim Vice President, Strategic Communications and Marketing
(352) 846-3903
Steve Orlando has been Interim Vice President for Strategic Communications and Marketing since March 2022, leading the university's public relations and marketing efforts to advance UF as one of the nation's top-five public universities.
Steve is responsible for developing and implementing UF's overall PR and marketing strategy; advising and supporting university leadership in interactions with the news media, public and social media; playing a leadership role in crisis management, and ensuring unity and consistency in overall university messaging. He works closely with his fellow communications leaders across UF, including those at UF Advancement, UF Health, IFAS and the University Athletic Association, as well as academic leaders in UF's 16 colleges and departments.
Steve was appointed to his interim position from his previous position as Associate Vice President for Communications in the Office of Strategic Communications and Marketing. He began his UF career in 1996 as News Desk Editor and Senior Writer in what was then known as UF News & Public Affairs. Before joining UF, he spent nine years as a reporter at The Tampa Tribune covering a variety of beats throughout West Central Florida.
He earned his bachelor's degree in political science with a special concentration in Soviet and Eastern European Studies and his master's in mass communication, both from UF. He also has served as an adjunct lecturer in UF's College of Journalism & Communications, where he taught classes that included Reporting Lab, Magazine and Feature Writing, and Mass Media & You.
A proud Gator parent, he and his wife, Ann-Marie, a UF faculty member and associate director of UF's Center for Autism and Related Disabilities, have two children: Alex, a U.S. Navy pilot, and Anna Kate Edgemon, a doctoral student at Auburn University.